Wichita North High School


Class Of 1964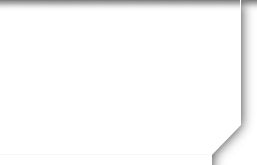 Just for Fun!*
Just for FUN!
If you find something we can add to this page Contact US!
Ask to add to Just for Fun page.
---
Let's Dance! Here's a fun video featuring some of our favorite tv personalities from the 60's. How many can you name? While you're at it, get up and dance! Nobody's watching!
---
Getting Old
You Know You're Getting Old When ...
...you find yourself standing next to your car with your keys in your hand, but you can't remember whether you're going somewhere or you just got back.
...you walk out to the parking lot of the mall, and not only did you forget where you parked, but you also forgot what car you were driving.
...your daughter takes you out to dinner, and the cashier takes one look and gives you both senior discounts.
...everything hurts, and what doesn't hurt doesn't work.
...you reach down to pull up your wrinkled stockings and realize you don't have any on.
...when you raise your arm, and you find your "muscle" is now on the bottom side.
...when you have as students the grandchildren of your former students.
...when you sit down to the breakfast table, and the snap, crackle, pop you hear isn't your breakfast cereal.
...when you bend over to tie your shoes and ask yourself, "Is there anything else I need to do while I'm down here?"
"Inside every old person is a young one wondering what happened."
What's your been your saying for Getting Old.
---
Have a laugh as we grown older!
---
Bring back any memories?
Someone asked me the other day, 'What was your favorite 'fast food' when you were growing up?
'We didn't have fast food when I was growing up,' I informed him. 'All the food was slow.' 'C'mon, seriously. Where did you eat? ''It was a place called "home", I explained. 'Mum cooked every day and when Dad got home from work, we sat down together at the dining room table, and if I didn't like what she put on my plate, I was allowed to sit there until I did like it.
By this time, the lad was laughing so hard I was afraid he was going to suffer serious internal damage, so I didn't tell him the part about how I had to have permission to leave the table. But here are some other things I would have told him about my childhood if I'd figured his system could have handled it:?
Some parents NEVER owned their own house, or wore jeans, set foot on a golf course, travelled out of the country or had a credit card.?
My parents never drove me to school. I had a bicycle that weighed probably 50 pounds, and only had one speed, (slow).? ?
We didn't have a television in our house until I was 10.?It was, of course, black and white, and the station went off the air at 10 pm, after playing the national anthem and epilogue; it came back on the air at about 6 a.m. and there was usually a locally produced news and farm show on, featuring local people.
I never had a telephone in my room. The only phone was on a party line. Before you could dial, you had to listen and make sure some people you didn't know weren't already using the line.
Pizzas were not delivered to our home... But milk was.
All newspapers were delivered by boys and all boys delivered newspapers -- My brother delivered a newspaper, seven days a week. He had to get up at 6AM every morning.
Film stars kissed with their mouths shut. At least, they did in the films. There were no movie ratings because all movies were responsibly produced for everyone to enjoy viewing, without profanity or violence or almost anything offensive.
If you grew up in a generation before there was fast food, you may want to share some of these memories with your children or grandchildren. Just don't blame me if they bust a gut laughing. ?
Growing up isn't what it used to be, is it?
MEMORIES from a friend: My Dad is cleaning out my grandmother's house (she died in December) and he brought me an old Royal Crown Cola bottle. In the bottle top was a stopper with a bunch of holes in it. I knew immediately what it was, but my daughter had no idea. She thought they had tried to make it a salt shaker or something. I knew it as the bottle that sat on the end of the ironing board to 'sprinkle' clothes with because we didn't have steam irons. Man, I am old.? ?
How many do you remember?
Headlight dip-switches on the floor of the car. Ignition switches on the dashboard. Trouser leg clips for bicycles without chain guards. Soldering irons you heated on a gas burner. And curling irons that burnt your hair or your skin. Using hand signals for cars without turn indicators.
Older Than Dirt Quiz: Count all the ones that you remember, not the ones you were told about.? Ratings at the bottom.?
Sweet cigarettes?
Coffee shops with juke boxes ?
Home milk delivery in glass bottles ?
Party lineson the telephone?
Newsreels before the movie
TV test patterns that came on at night after the last show and were there until TV shows started again in the morning. (There were only 2 channels [if you were fortunate])?
Peashooters ?
33 rpm records?
45 RPM records
Hi-fi's?
Metal ice trays with levers?
Blue flashbulb
Cork popguns ?
Wash tub wringers
If you remembered 0-3 = You're still young?
If you remembered 3-6 = You are getting older?
If you remembered 7-10 = Don't tell your age?
If you remembered 11-14 = You're positively ancient!
I must be 'positively ancient' but those memories are some of the best parts of my life.
---
1964 SONGS - Who wants to do a solo for the 50th Reunion??
01. I Want To Hold Your Hand » Beatles
02. She Loves You » Beatles
03. Hello, Dolly! » Louis Armstrong
04. Oh, Pretty Woman » Roy Orbison
05. I Get Around » Beach Boys
06. Everybody Loves Somebody » Dean Martin
07. My Guy » Mary Wells
08. We'll Sing In The Sunshine » Gale Garnett
09. Last Kiss » J. Frank Wilson & The Cavaliers
10. Where Did Our Love Go » Supremes
11. People » Barbara Streissand
12. Java » Al Hirt
13. A Hard Day's Night » Beatles
14. Love Me Do » Beatles
15. Do Wah Diddy Diddy » Manfred Mann
16. Please Please Me » Beatles
17. Dancing In The Street » Martha & The Vandellas
18. Little Children » Billy J. Kramer & The Dakotas
19. Love Me With All Your Heart » Ray Charles Singers
20. Under The Boardwalk » Drifters
21. Chapel Of Love » Dixie Cups
22. Suspicion » Terry Stafford
23. Glad All Over » Dave Clark Five
24. Rag Doll » Four Seasons
25. Dawn (Go Away) » Four Seasons
26. Bread And Butter » Newbeats
27. It Hurts To Be In Love » Gene Pitney
28. Dead Man's Curve » Jan & Dean
29. Come A Little Bit Closer » Jay & The Americans
30. A World Without Love » Peter & Gordon
31. Have I The Right? » Honeycombs
32. Don't Let The Rain Come Down (Crooked Little Man) » Serendipity Singers
33. Baby Love » Supremes
34. Let It Be Me » Betty Everett & Jerry Butler
35. Wishin' And Hopin' » Dusty Springfield
36. You Don't Own Me » Lesley Gore
37. Walk On By » Dionne Warwick
38. The House Of The Rising Sun » Animals
39. G.T.O. » Ronny & The Daytona
40. Twist And Shout » Beatles
41. Memphis » Johnny Rivers
42. White On White » Danny Williams
43. Hey Little Cobra » Rip Chords
44. The Shoop Shoop Song (It's In His Kiss) » Betty Everett
45. Bits And Pieces » Dave Clark Five
46. My Boy Lollipop » Millie Small
47. Um, Um, Um, Um, Um, Um » Major Lance
48. The Little Old Lady » Jan & Dean
49. Don't Let The Sun Catch You Crying » Gerry & The Pacemakers
50. A Summer Song » Chad & Jeremy
51. The Girl From Ipanema » Stan Getz & Astrud Gilberto
52. Can't Buy Me Love » Beatles
53. Remember (Walkin' In The Sand) » Shangri-Las
54. C'mon And Swim » Bobby Freeman
55. Do You Want To Know A Secret » Beatles
56. Keep On Pushing » Impressions
57. Baby I Need Your Loving » Four Tops
58. Navy Blue » Diane Renay
59. Diane » Bachelors
60. Out Of Limits » Marketts
61. Little Honda » Hondells
62. See The Funny Little Clown » Bobby Goldsboro
63. Because » Dave Clark Five
64. (Just Like) Romeo And Juliet » Reflections
65. For You » Rick Nelson
66. Today » New Christy Minstrels
67. Can't You See That She's Mine » Dave Clark Five
68. Leader Of The Pack » Shangri-Las
69. Funny » Joe Hinton
70. The Way You Do The Things You Do » Temptations
71. Anyone Who Had A Heart » Dionne Warwick
72. I Love You More And More Every Day » Al Martino
73. It's Over » Roy Orbison
74. Ronnie » Four Seasons
75. Surfin' Bird » Trashmen
76. What Kind Of Fool (Do You Think I Am) » Tams
77. The Door Is Still Open To My Heart » Dean Martin
78. You Really Got Me » Kinks
79. The Shelter Of Your Arms » Sammy Davis Jr.
80. I'm So Proud » Impressions
81. I Wanna Love Him So Bad » Jelly Beans
82. Chug-a-lug » Roger Miller
83. Dang Me » Roger Miller
84. Cotton Candy » Al Hirt
85. (You Don't Know) How Glad I Am » Nancy Wilson
86. Money » Kingsmen
87. Don't Throw Your Love Away » Searchers
88. Hi-heel Sneakers » Tommy Tucker
89. How Do You Do It! » Gerry & The Pacemakers
90. Walk Don't Run » The Ventures
91. Do You Love Me » Dave Clark Five
92. Shangri-La » Robert Maxwell, His Harp & Orch.
93. Haunted Houses » Gene Simmons
94. Steal Away » Jimmy Hughes
95. I Saw Her Standing There » Beatles
96. A Fool Never Learns » Andy Williams
97. Bad To Me » Billy J. Kramer & The Dakotas
98. There! I've Said It Again » Bobby Vinton
99. Louie Louie » The Kingsmen
100. Needles And Pins » Searchers
---
INSTRUCTIONS:
1) Find a word in the puzzle.
2) Click on the first letter.
3) Move mouse over word to last letter... Click Last Letter.
4) The above will highlight and cross out the word in the bottom list of words.