Wichita North High School


Class Of 1964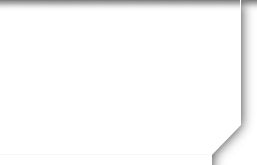 What's New


Not a member?
JOIN HERE
Find and click on your name.

Late as usually, but I know you had a supper Birthday. It's nice to have a school family to get young with.
Posted on: Aug 05, 2018 at 8:25 AM
Hey Rick! Hope all is well. Will I see you at our 50th reunion at Friends in October?
I remember Nate from Choir, a great first tenor and a sweet guy.
Posted on: Jan 01, 2017 at 7:34 AM
Happy Birthday Jim!! Great time seeing you at our last reunion! Have a wonderful celebration with family, friends, and assorted of the welcomed friends who love you right back!! Happy, Happy Day!!
Laura Cook
David was always friendly and reached out to others regardless of one's station in life or one's background. So sorry for his passing but happy for the opportunity to visit with him at the 50th reunion.
Happy Birthday Kathy!! Have a lovely and blessed day today! I hope it will be as special as you are. Enjoy time with your loved ones. I'll always be thankful we were able to renew our friendship from 50 years because of the reunion! Have a wonderful day!! Laura Cook
Posted on: Jan 26, 2017 at 5:12 AM
Happy Happy Birthday, Vernon! Hope you have a very wonderful. day with friends and family and all fortunate enough to love you!! Enjoy every moment!!
Laura
Posted on: Jan 24, 2017 at 7:19 AM
Happy Birthday Sherrie! Hope you have a great day and a wonderful year ahead! Enjoy! Laura Cook
Happy Birthday Norma!! Hope all is happy and bright today! Your friend, Laura.
Posted on: Dec 21, 2016 at 4:51 AM
Happy birthday dear friend Margaret!! Hope all is well with you! I miss your smile! Have a wonderful day , and ENJOY!!
Hope you had a great birthday Davie! Just got the text you were now my age on the 1st! So happy belated birthday to you!